My name is Jon Henderson and I am an experienced psychotherapeutic counsellor and professional therapist based in Hassocks, West Sussex. I offer a safe, confidential and professional space in which you are encouraged to explore your reasons for coming to counselling. We can work on a short-term or longer-term basis, as needed.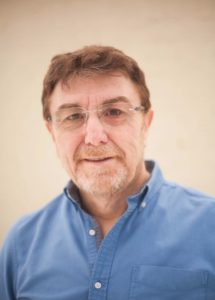 I specialise in working with a broad range of adult clients who come to me with a variety of issues or emotional distress. I offer counselling and therapy services for:
About Jon Henderson
I have trained extensively in psychotherapy and counselling and hold a Postgraduate Diploma in TA (Transactional Analysis) Psychotherapy Practice. Since 2006, I have worked within a 12 Step Programme for alcohol addiction and have many years of experience of providing therapy for all kinds of addictions and related traumas.
As a professional therapist in Hassocks, across Mid Sussex and beyond, I have worked as a grief counsellor at the Martlets Hospice in Hove, St Catherine's Hospice in Crawley and the Mind mental health charity in Sevenoaks.
Whatever your reason for considering therapy, I can provide a safe, non-judgemental and supportive environment in which to address your issues and help you move forward with your life.
Counselling sessions in Hassocks
Our first appointment is usually up to 1 hour long. This will give you an opportunity to assess whether you feel comfortable with me as your counsellor, while I get a chance to find out more about you so I can be sure I can provide the therapy that you need.
If we decide to go forward with ongoing talking therapy sessions, these will take place weekly at the same time/place. Sessions usually take place at the Heeler Centre, which is located next to Hassocks Station and easily accessible from Brighton, Lewes, Haywards Heath and beyond. If you prefer early morning or late evening sessions, or are in need of low-cost tariffs, please contact me for details.
Get in touch
If you would like to find out more about Jon Henderson's approach to counselling, or make an enquiry about counselling and psychotherapy in Hassocks, please don't hesitate to contact me in confidence at my own private practice or at the Heeler Centre in Hassocks.
You can reach Jon by calling 07470785725, emailing hello@jonhendersontherapy.com or sending a short message via the Contact Form